CBD+ Oil Reviews
Read all user reviews and ratings of CBD+ Oil right here. We hope it will be helpful to you. If you are already a CBD+ Oil user, please send us your personal review for other people to benefit from. You can do so by filling out the form on the bottom of this page. Thank you very much!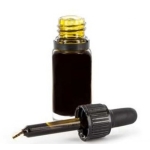 Average rating:
29 reviews
Mar 9, 2018
Currently on the second bottle of this product. I have Multiple Sclerosis and used to suffer with constant pins and needles in my hands and legs, tremor, horrendous muscles cramps and insomnia because of all of this. A few days after I started taking this my symptoms massively improved. I can now walk much better, the feeling in my hands and legs returned and I can sleep and the shaking has stopped! When the first bottle ran out after about a month all my symptoms came back so got straight back on it. Whether this is all coincidence or not I don't know, but I'm not taking the risk. I'd recommend anyone with MS gives it a go.Editors: Hi Pete, thanks for sharing. With these products it's always important to stay close to your feelings. Don't change anything. 🙂
Mar 9, 2018
Hi, i have ibs with crippling anxiety, wondering if this would help with this? Thanks in advance guys.Editors: Hi Jonny, good CBD products like CBD+ products will have a very positive effect on your issues. Please try it!
Mar 9, 2018
I brought this cbd oil on the very first day of hearing about it , i think this product is amazing .
Really helped me relax has i suffer from severe anxiety .
In my opinion its a fantastic product thats been circulated within holland and Barrett shops , i think this product needs to be permanent.Editors: Hi Pamela, thanks for the compliment. We will share this with H&B !
Mar 9, 2018
Only veen using the oil for 4 days so far, but with all the reasearch ive done over the last couple years on CBD oil and coconut oil are extensive, when i saw Holland and Barrett were selling this then that was it i was getting some and i have not been dissapointed by it, in the last couple of days my sleep has improved by 90%, my Psorasis has being to clear up(also using coconut oil) and i overal feel just amazing! This should of been available along time ago!!Editors: Hi Craig, thanks for sharing. Let's hope more people find out! gr.
Dec 18, 2017
I would like to know if it would be safe to take if you are on chemotherapy?Edit: 1-2 drops a day to fight the sick feeling from the Chemo, but high dosages are not very wise to take! It might increase the effect of the chemo. Good luck.
Dec 18, 2017
Ive just bought this and was wondering if you can vape it, instead of using it under your tongue ?Edit: Hi Jenny, that's not possible. Ask the guys from DNH for vape solutions. 🙂 ( info@dutchnaturalhealing.com )
Oct 16, 2017
I bought a bottle of CBD+ from Holland and Barrett hoping it would help with anxiety and depression. Within 2 hours of taking my first dose, i could feel my mood lifting. I took my second dose 2 hours before bed and experienced the best nights sleep I've had in a long time. So far the results have been amazing.
Oct 16, 2017
CBD
Whilst stating it contains hemp seed oil --- which I accept it's quite worrying as it says on the label hemp paste.
No indication of how the paste is created--- the Far East are supplying paste , I certainly would be suspicious on the contents , all types of toxins etc -- scary!Editorial edit: Hi Terry. It's good you are sceptic, but this product(CBD+ oil from Jacob Hooy) is sold in over 10.000 stores in EU. It's made from Dutch- and German plants. This producer they work with is the most ethical producer in EU and of course Holland and Barrett only accepts the best. So no worries. If you are still not convinced, why don't you ask the seller for a report on pesticides or heavy metals? Greetings.
Oct 16, 2017
Have been taking CDB+ for eight weeks now, for anxiety and depression. I can't believe how well I feel, the oil started to work within half an hour of me taking it.Editorial office: Hi Linda, that's good news! Remember; less= more. Greetings.
May 18, 2017
After 33 years on antidepressants and feeling absolutely awful,I saw this advertisement and thought I would give it a try... I have not felt this good in years and that was with one drop amazing....
May 18, 2017
5 STARS for this wonderful product that cleared up my psorisis ! My skin never felt so wonderful before! I was suffering with this condition for more than ten years, but not anymore ! Thank you so much CBD+ Oil Jacob Hooy !
May 18, 2017
10 minutes After the first few drops I could feel the effect.My anxiety was gone. I am now in my second day and I feel fantastic.I had my first good nights sleep in years last night. Its a little bottle of magic.
May 18, 2017
I just purchased two bottles of CBD oil in amsterdam. Day 1 off taking it for pain in my back and ms pain, all good so far, taste not great but you get use to that.
Delighted I could pick it up in holland and Barrett
May 18, 2017
Normaal gesproken ben ik erg voorzichtig en critisch op zogenaamde wodermiddelen, maar de druppels van Jacob Hooy Aqua die ik nu gebruik zijn werkelijk geweldig. Ik heb ernsige artritis/artrose in beide enkels en kon bijna niet meer lopen en slapen van de pijn.Nu na deze druppels voel ik mij veel beter zowel met lopen alsook een rustige en beter slaap.Wat ben ik nu blij dat ik vrijwel geen pijn meer heb. Ik heb als ex voetballer en trainer vele sporters dit kunnen aanraden.Ooz zij waren scptisch maar hebben dit product nu ook ondekt en zijn hier ook zeer tevreden over.

Vriendelijke groeten,

Hans B.
Sep 28, 2016
What a great oil.bought a bottle at Holland and Barrett in Amsterdam for backproblems and really it helps me instead of using medicin.would advice everybody to use it.
Sep 28, 2016
Wow I am happy to say that these drops work wonders on my hands. Thanks H&B for the tip and thanks Holland for the product. 🙂
Aug 3, 2016
Excellent ! Better than any other oil I've had and also reasonably priced, it's on offer at holland& barretts for £14.99 too, helps my pain.
Jul 18, 2016
Dont like the taste, but the effect is great. Happy with the pain relief in my hands. Really.
Jul 18, 2016
This has been working great for the fibromyalgia pain I deal with daily. Definitely recommend it for managing pain. And in the regular shops! 🙂
Jul 18, 2016
I'm using the oil I bought at Holland and Barrett to treat anxiety and hopefully depression the more I use it. I know it works for anxiety because after a few minutes of taking my first drops, I felt really relaxed and a little uplift in mood. I didn't use that much either, great product. I am very hopeful.
Jul 18, 2016
I have Temporal Lobe Epilepsy alongside depression and severe anxiety – this product helped relieved all of my symptoms within a month. 100 times better than any prescribed medicine that I have tried. Thank you Netherlands and thank you for making this product.
Jun 20, 2016
We bought the CBD oil from Jacob Hooy when we visited Amsterdam in May. I didn't like the taste as it's very concentrated, but I am getting used to it now. Very excited about the pain relief in my hands. Grateful Patrick 🙂
Jun 18, 2016
Didn't quite know what to expect as have dealt with other CBD sources and not really been satisfied but decided to take a risk with this and found CBD+ Oil to be awesome. Very quickly I realised this oil was very much superior to the stuff I have used before and am really happy, thank you so much!
Jun 19, 2015
So my sister got some results back and all her numbers are looking good. She's off the seizure meds and off the high blood pressure meds and taking only this oil from Jacob Hooy. she doesnt feel it, but it is working. If i could I would add more stars. Thanks.
Jun 19, 2015
I like the oil from Jacob Hooy. I found it to be exactly as described I think it's the best CBD oil so far and at a very good price.
Jun 13, 2015
Product is excellent. If you are sincerely looking for something to help heal a ailment or illness... Look no further! If you are looking for overall wellbeing, look no further! This is my second bottle. It's fabulous. It's helped me tremendously with mental ailments and pain, healed my daughters infected knee. My sister bought it shortly after I did. Today I received a text saying her severe psoriasis was almost completely gone! I stand behind this 100%. It works. If you are looking to "get high"...not for you. If you want to feel & be healthy...here's a major key; opening the door to some GRACE for the body. I hope to always be able to order this. Thankful!
Jun 1, 2015
CBD+ Oil really helps my Crohn's issues and my partner's anxiety. We've been trying different products and we love this oil. Will be buying more and recommending to friends.
May 4, 2015
Takes my anxiety and pain away. Regretfully I spent € 80 on a CBD product before I tried this oil. CBD+ surpasses that by far. Thank you very much you have a life long customer. I really am thankful. Cheers.
Apr 13, 2015
I bought the CBD oil at the Jacob Hooy store when I visited Amsterdam. I need a very small amount of this product to feel a calming effect for my epilepsy condition which makes me feel uncomfortable at night before bed. It does seem to contain a high dose of CBD in a small drop. This will be my long term supplier of CBD.